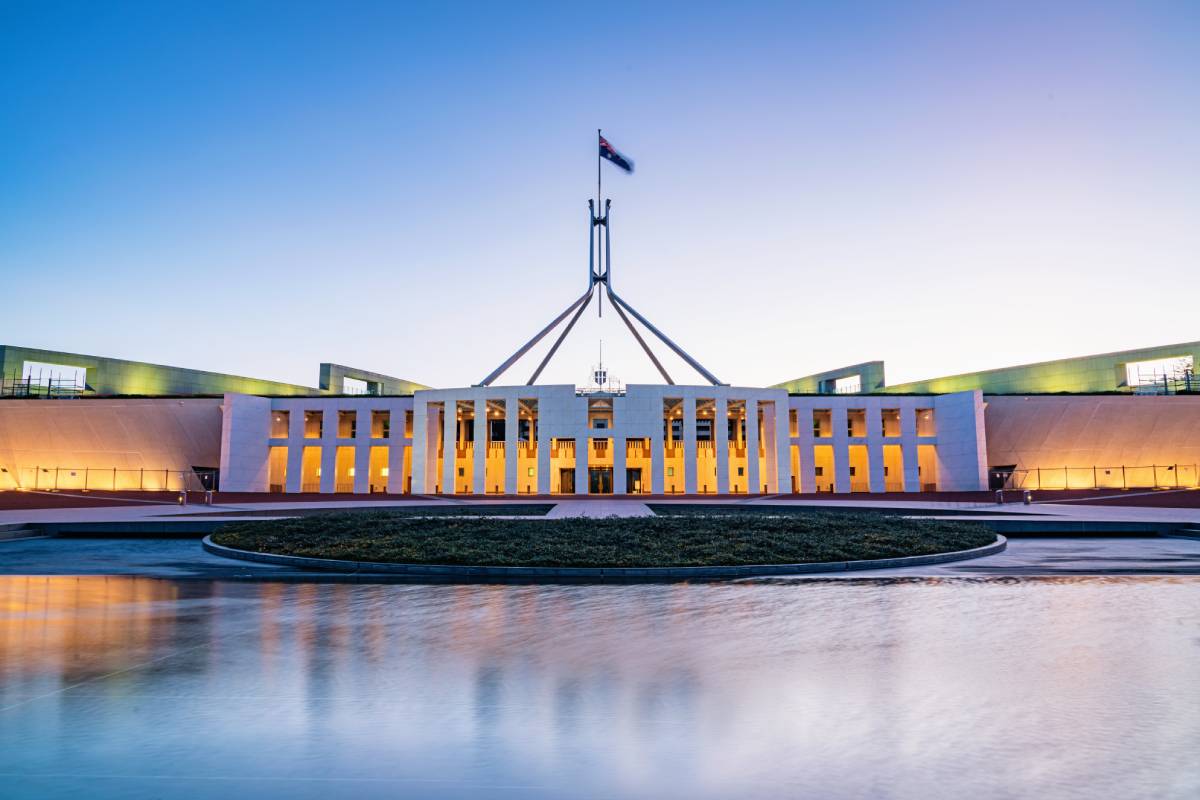 This course is Nationally Recognised Training.
Certificate IV in Government
Individuals working in operational roles in the public sector, demonstrating autonomy, judgement and limited responsibility within established parameters are perfect candidates for this qualification. This qualification allows you to work in an environment requiring multi-skilled personnel or in small or regionally based organisations.
Earn your Certificate IV in Government with OPEC College!
The Certificate IV in Government is a comprehensive program is designed to assess on the foundational skills necessary to succeed in the public sector. The Certificate IV in Government look at a wide range of topics including government structure, policies and procedures, communication, project management, and customer service. You will also gain problem-solving, critical thinking, and decision-making skills, which are essential for success in government.
Upon completion of the RPL process, you will gain the recognition you deserve for entry-level roles within the public sector, from administrative and support roles to customer service and project management.
How to Achieve the Qualification
Recognition of Prior Learning (RPL)
Personalised to your needs, available on all OPEC College qualifications
RPL can provide you with nationally recognised qualifications through converting your existing skills, knowledge and experience, gained through prior work or study, into formal competencies. Gain qualifications simply through providing evidence of relevant knowledge and skills you have gained through previous work.
Course Details and Structure
RPL is achieved at your own pace with our support for your evidence gathering process. This is typically completed within 2 to 4 weeks.
*We have open enrollment which means you can start whenever you are ready.
Units that will be assessed
Total number of units = 15 (4 core units plus 11 elective units)
NOTE: The elective unit options listed represent the OPEC College approved elective unit options offered. This is a reduced list from the qualification packaging rules specified electives list. If you would like an elective unit that is not included in this list, please speak to your Trainer/Assessor.
Work Outcomes & Career Pathways
Job roles and titles vary across different industry sectors. Possible job titles relevant to this qualification include:
Fees are broken down to an enrolment fee of $500 and the balance either on completion or spaced evenly across the program to suit your financial needs.
A range of flexible payment plans are available and can be set up at the enrolment stage.
Formal Entry Requirements
There are no formal entry requirements for this qualification, however please read through the following information to assess if you have the English language and literacy skills necessary to successfully complete this course.
Due to the ASCF core skills of learning, reading, writing, oral communication and numeracy involved in this course, it is suggested that you have successfully completed year 12 or have completed a Certificate III.
Enrolment Language, Literacy and Numeracy (LLN) Testing
If you cannot meet any of the above suggested entry requirements, which are a guide only and not mandatory, and you would still like to enrol into this course, it is a procedure during our enrolment process to email everyone a link to participate in a short online LLN test that will check your current learning, reading, writing, oral communication and numeracy skills and from these results, allow us to offer you the necessary support needed, if any, to help you successfully complete this course.
Please see the technical requirements below, as you will need access to a modern personal computer and the internet to study this course. In addition, you will need to be able to use this computer, including basic word processing, use of Microsoft Office software and electronic communication platforms and internet search engines.
Windows PC / Laptop / Tablet: Windows 7 (or higher) • Latest version of Chrome • Microsoft Office (2010 or higher) • Latest Flash Player • Latest Adobe PDF Reader
Apple Mac: Mac OS X 10.6 (or higher) • Latest version of Chrome or Safari • Microsoft Office for Mac (2010 or higher) • Latest Flash Player • Latest Adobe PDF Reader
Android: Android latest version • Latest version of Chrome
iPhone & iPad: iOS latest version • Latest version of Chrome (*Students using an iPad or iPhone will need to upload documents from a Laptop, PC or have a Dropbox account)